Helping You Plan Your Financial Future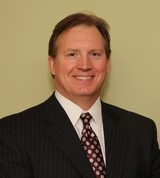 Welcome to our website we are a Wealth Management and Business Consulting Firm.
Vision Financial Services LLC is a Registered Investment Advisor with over 30 years of Financial Service experience. A Registered Investment Advisor has a fiduciary duty to his or her clients, which means that he or she has a fundamental obligation to provide suitable investment advice and always act in the clients' best interests.
Our RIA firm works mainly on fee-based compensation with clients in 12 states. This approach takes commissions out of the equation and helps ensure that you receive objective advice that fits your particular needs and situation, not some hidden agenda. It also means that we are here for you, ready to offer ongoing financial expertise whenever you need it.
Our Goal is to be your partner in your financial planning. With our fee-based programs we view your money as our money. Our company believes that good financial decisions don't have to be confusing and our independence from large institutions create a unique partnership for our clients. Our fees are structured when you do better we do better. Meaning we have a vested interest in our clients success, either we both win or we both lose plain and simple.
There are no guarantees in life, but should you require personalized attention with the utmost in Honesty and Integrity we are the Wealth Management Firm for you. We hope your visit will help you understand the value of working with skilled Professional Money Managers to pursue your financial goals.
We have strong Christian beliefs and are supporters of several charities like the Milwaukee Rescue Mission a Christian-based Charity compassionately serving men, women and children who are homeless, hungry or poor to help them become whole in body, mind and spirit for the glory of God.
Thank you for your consideration.
Craig G. Gonn
Founder & President